Loaders and backhoes are commonly used in construction and agricultural settings for tasks like digging, lifting, and moving heavy materials. They rely on hydraulic systems to provide the necessary power and control for these operations. Here's a detailed breakdown of the hydraulic components and their functions in the hydraulic circuits of loaders and backhoes:
Hydraulic Circuit of Loaders:
Hydraulic Pump: The hydraulic pump generates the required pressure to operate the hydraulic functions of the loader. It draws hydraulic fluid from the reservoir and pressurizes it for distribution.
Hydraulic Fluid Reservoir: The reservoir stores hydraulic fluid and ensures a consistent supply for the hydraulic system. It helps manage fluid temperature and air bubbles.
Control Valves: Loaders have control valves that manage various functions, such as lifting and lowering the loader arms, tilting the bucket, and controlling auxiliary functions like grapple attachments.
Lift and Tilt Cylinders: Hydraulic cylinders are used to lift and lower the loader arms and to tilt the bucket. These cylinders convert hydraulic pressure into linear force, allowing the loader to perform lifting and material-handling tasks.
Bucket or Attachment Controls: Control valves manage the movement of the loader bucket or other attachments. These valves control the opening and closing of the bucket or the operation of specialized attachments like forks or grapples.
Auxiliary Hydraulics: Some loaders have auxiliary hydraulic lines to power additional attachments, such as hydraulic hammers or augers. These lines are controlled by separate valves and allow the loader to perform a wider range of tasks.
The benefits of the system proposed by HANSA TMP are manifold:
1. Compactness
2. Reliability
3. Reduced consumption
4. A single partner for hydraulics components
Axial Piston Pumps for Closed Loop System
Displacement: 6-130cc/rev
Pmax: 480bar
Opition: wide range of options and controls, like hydraulic and electric automotive control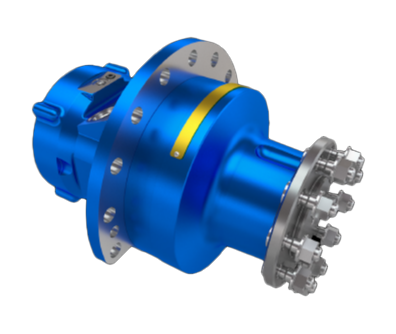 Displacement: 260-565 cc/rev
Pmax: 450 bar
Optional: speed sensor, flushing valve and brake
TMR05 (1)
Orbit Motors: with spool valve, disk valve and with brake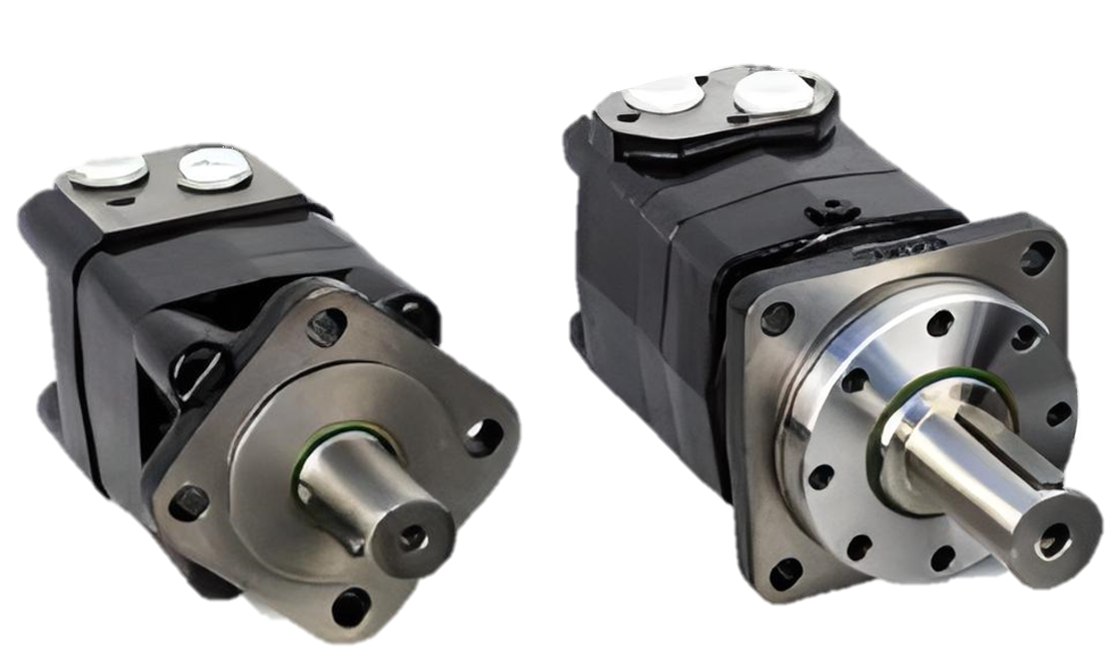 Displacement: 8-1200 cc/rev
Pmax: 300 bar
Optional: brake
Displacement: 0.16-77 cc/rev
Pmax: 250 bar
Optional: valvole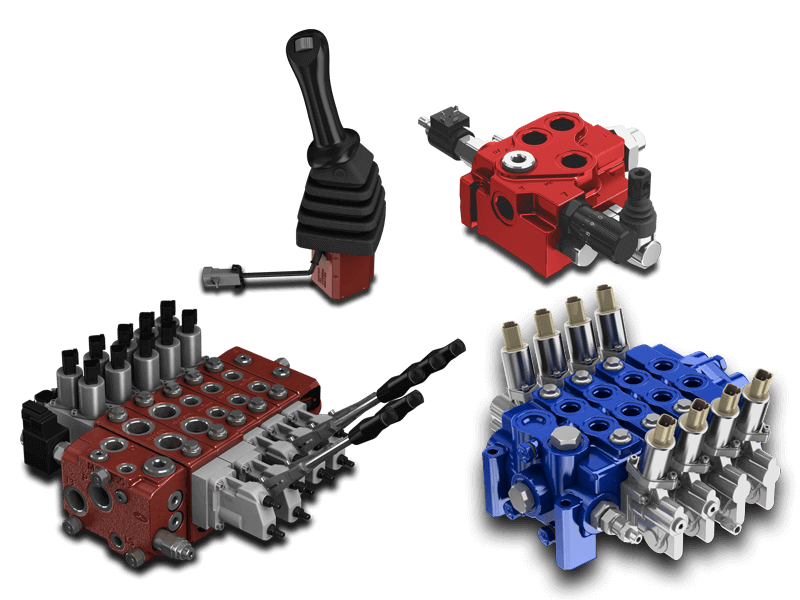 On – Off Valve
Proportional Valves
Compact hydraulics
Directional Valves and Remote controls
Joystick and pedals: wide range of hydraulic and electric joystick and pedals